4 Features to Look For in a Government Budgeting Solution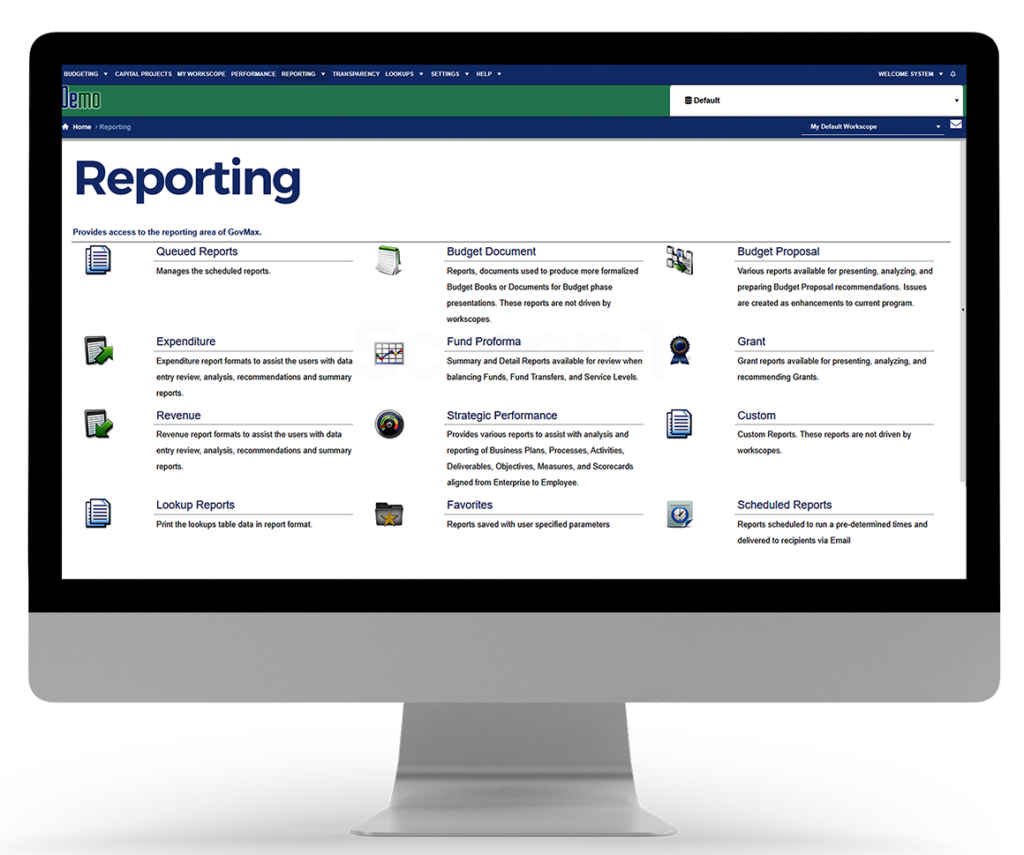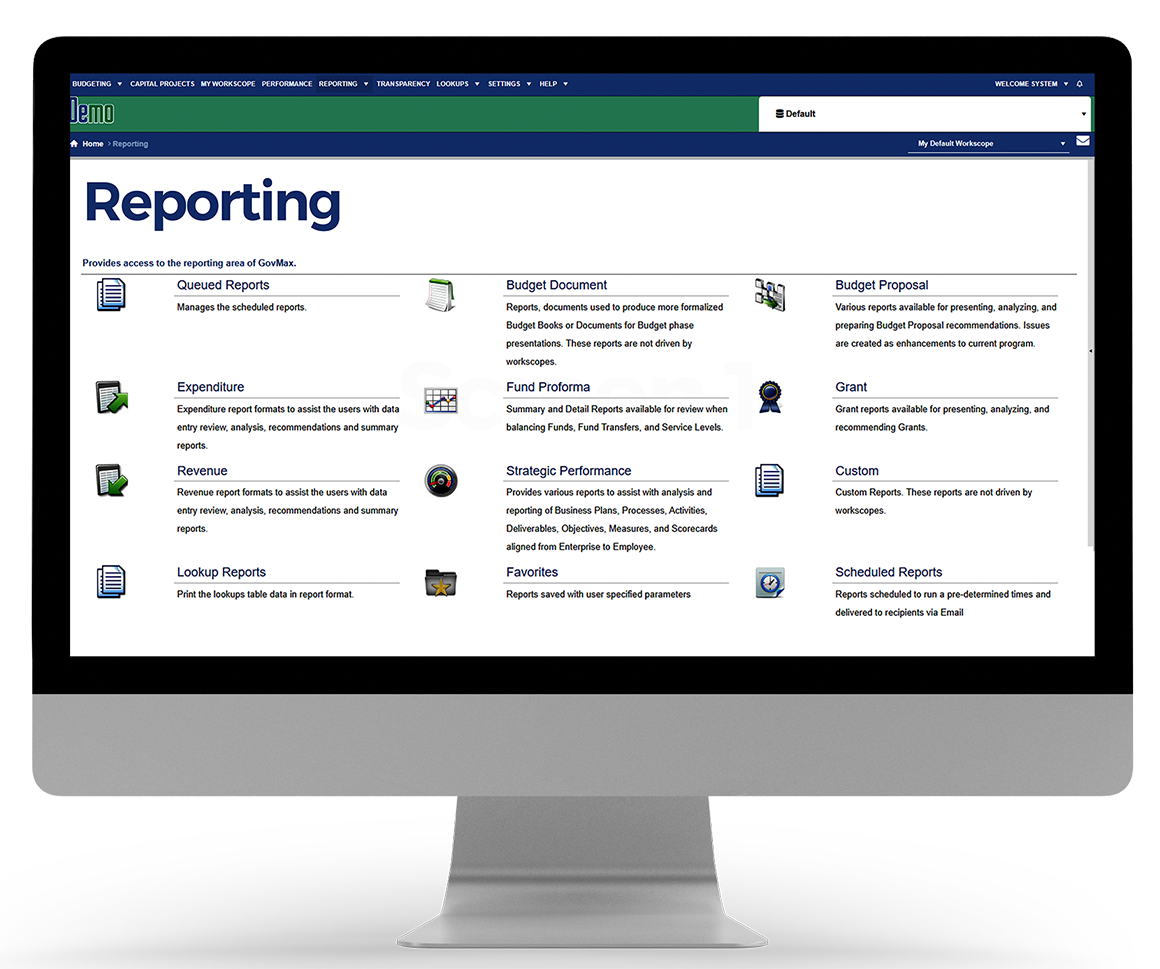 There's a number of options on the market to manage your government's budget that selecting the best solution can get confusing. Spreadsheet budgeting, for example, is one approach that some agencies use although we don't recommend it due to how limiting spreadsheets are and how much more tedious and painful it makes the budgeting process. In fact, no public agency should really be budgeting on spreadsheets in this day and age.
On the other side of the spectrum are a number of ERPs that are known for their fancy features and for being multifunctional across multiple departments, which can be a benefit especially for larger government agencies. However, budgeting is just a small component of ERP systems as they're not built just to focus on the day-to-day work of budget managers. This is where ERP systems can sometimes become complicated and clunky for budget staff instead of simplified and budgeting-focused like GovMax.
GovMax is a budgeting-only solution created by veteran budget managers who understand the painful budgeting process and sought a solution that could make the process more efficient and less complicated. When Sarasota County developed GovMax, it was to solve our own budgeting headaches and to have a system that only focuses on budgeting and not other unrelated functions. Today, GovMax is commercially available to other agencies and has had a roster of satisfied customers since 2001.
If you're in the market for a budgeting solution, there's four key features that you should be looking for to choose the right solution that meet your budgeting needs.
4 Features to Look for in a Budgeting Solution
Depending on the system, preparing reports may not always take just a few clicks. Some systems require complicated processes, multiple steps, and reformatting in order to get the reports that your agency's decision makers and constituents need. So needless to say, this is one of the key features to consider when evaluating potential solutions. Then there's GFOA requirements to comply with, and your system should be able to prepare Budget Documents and reports with this in mind. When we created GovMax we kept this in mind and focused on building a tool with reporting capabilities that are user-friendly, customizable, and efficient. Additionally, GovMax was developed to be GOFA-complaint and can prepare your Budget Documents in multiple formats including on your agency's website. Reporting is made so seamless that your team will always be ready to report whenever you need it without consuming their entire workday, thus saving personnel time and your agency's resources as well.
Convenient Budgeting Updates
During your budgeting process, it's important to be able to run scenarios, forecasts and project budget data and actuals so that your agency's leadership can make data informed decisions. It's also important that other department-level budget staff can input their data without worrying about formulas being broken as in the case with spreadsheets. GovMax comes with an interactive dashboard that allows real-time changes and helps staff members to get deeper insights into operational and personnel budgeting along with the entire capital planning process. The budgeting dashboard allows accounting and position interaction for easy budgeting and payroll updates and data manipulation features such as projected budget data and actuals, modifications in data that update in real-time, smart dynamic visuals, and statistical budget prediction. The budgeting dashboard further allows multi-level collaboration where all the members can work in a centrally secured environment at the same time while leaving behind an audit trail with controlled dynamic access.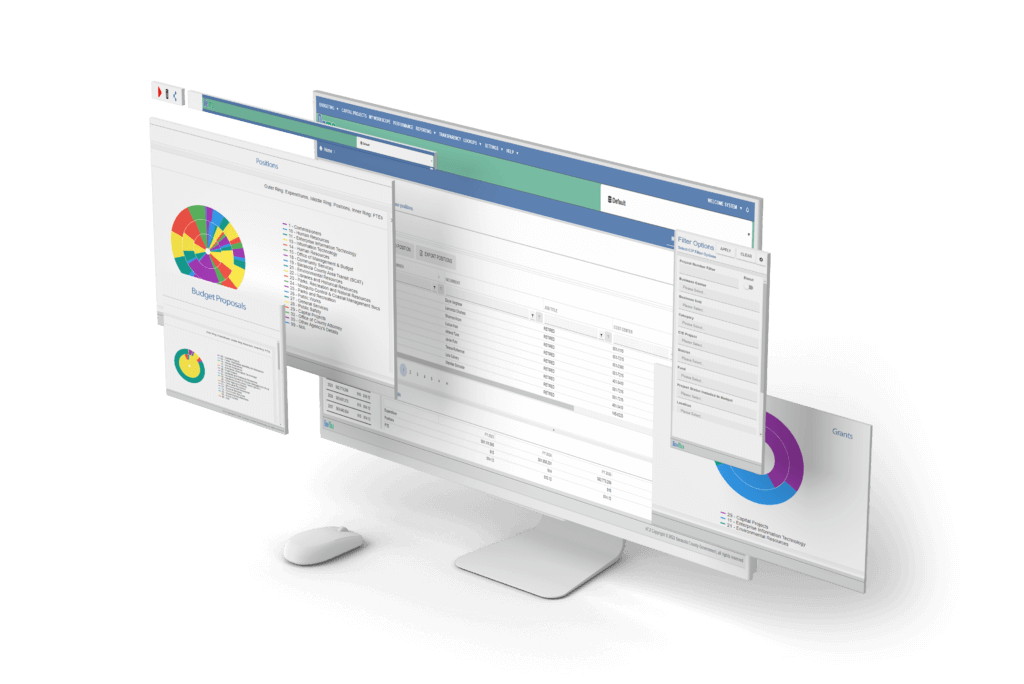 Technology is amazing but it can be frustrating when it's more complicated than it needs to be. Your budget team should not have to be a tech guru in order to do their work and the systems they use should be user friendly and easy to navigate. Unlike any other budgeting system on the market, GovMax can be operated with little to no training. It's easy to learn that even your non-financial, non-tech clerical staff can start using all of its features with just an overview session. However, if intensive training is required for your staff, GovMax has dedicated training modules and e-guides to help your team easily transition from spreadsheets, ERPs and/or any other budgeting tool to GovMax.
Scenarios and Projections
When forecasting and planning budgets, creating budget scenarios is helpful with evaluating your forecasts, projections and actuals. Scenarios are useful for capital projects, projecting expenditures and testing the resiliency of your budget in uncertain times. So your budgeting solution should give you a wide range of options to create scenarios.
GovMax isn't limited to budget forecasting and capital planning, it allows the creation of multifaceted scenarios and provides you with complete flexibility of creating different scenarios outside your operational budget. This helps you make data-driven decisions and determine the optimal combination of budget allocation for different departments in your agency.
GovMax is loaded with all these features and more, and it's also the most affordable, user friendly and advanced government budgeting tool on the market. GovMax forecasts, automates, simplifies, consolidates, displays, and shares your budgeting with zero chaos; far better than what you can do with spreadsheets or other complicated systems.
To discuss your agency's specific needs and see how GovMax fits with your requirements, email demo@govmax.org to schedule a demo.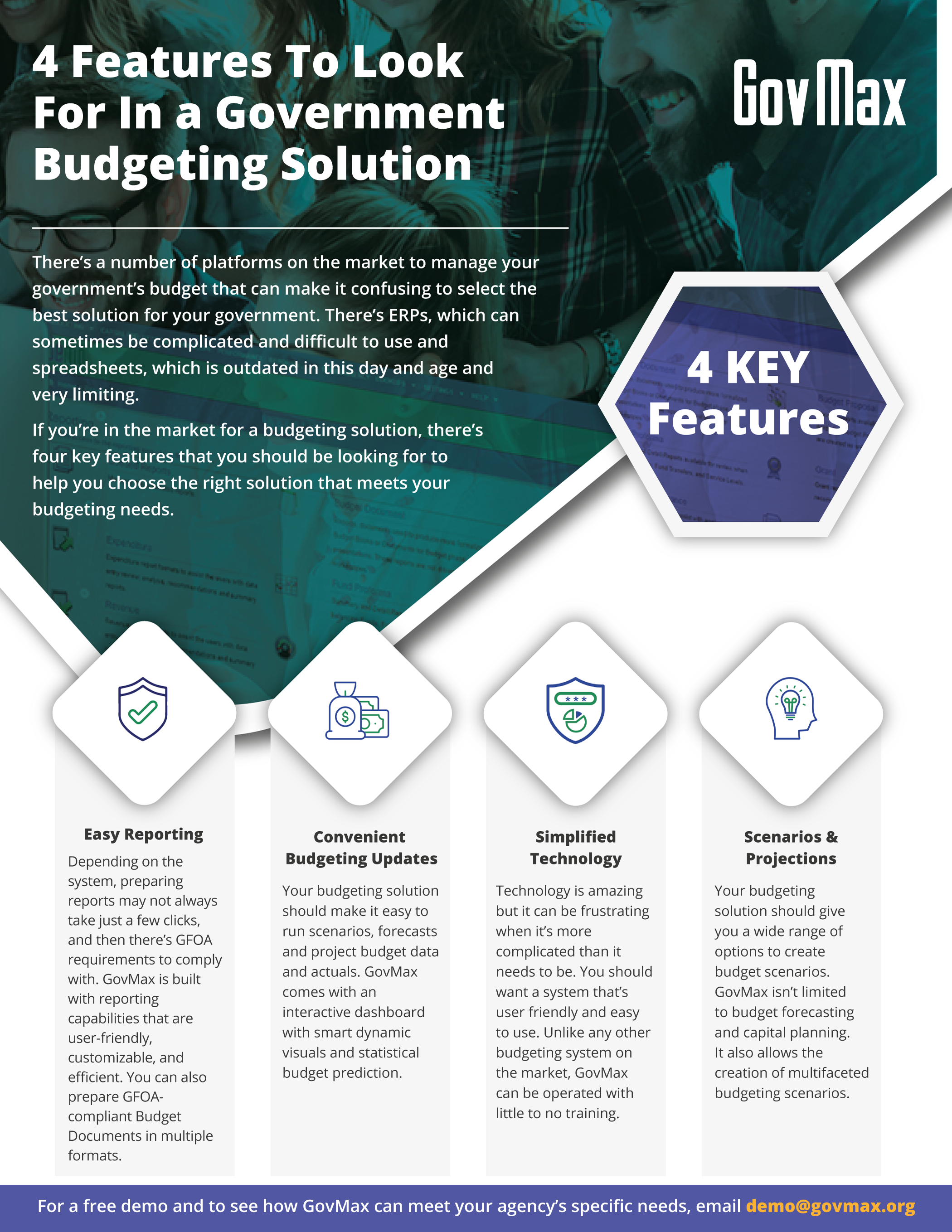 You may also be interested in: